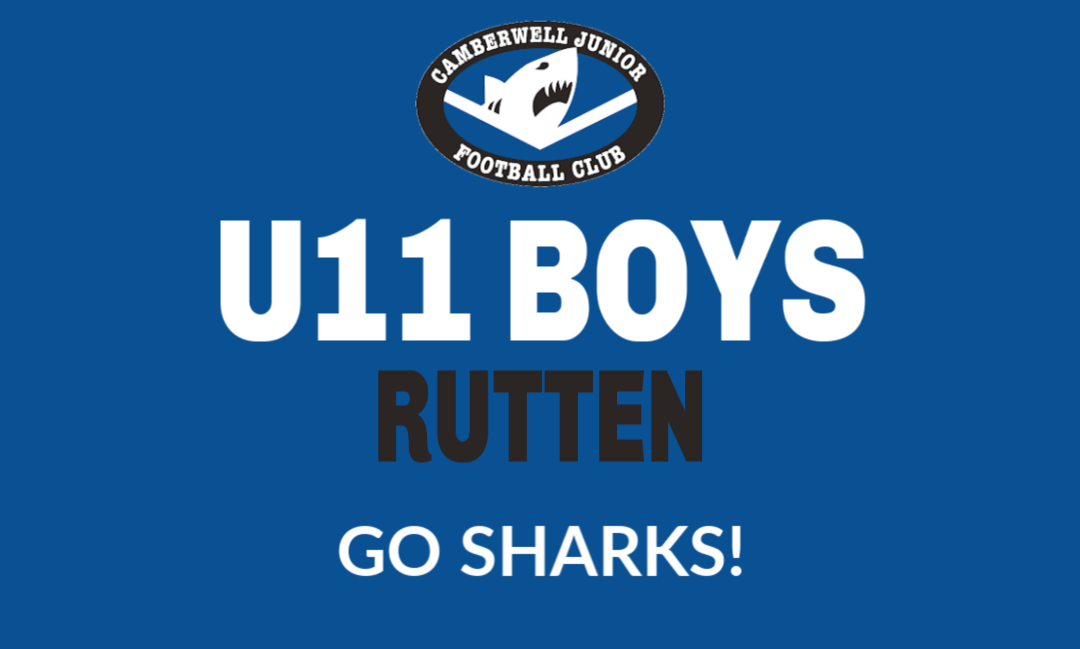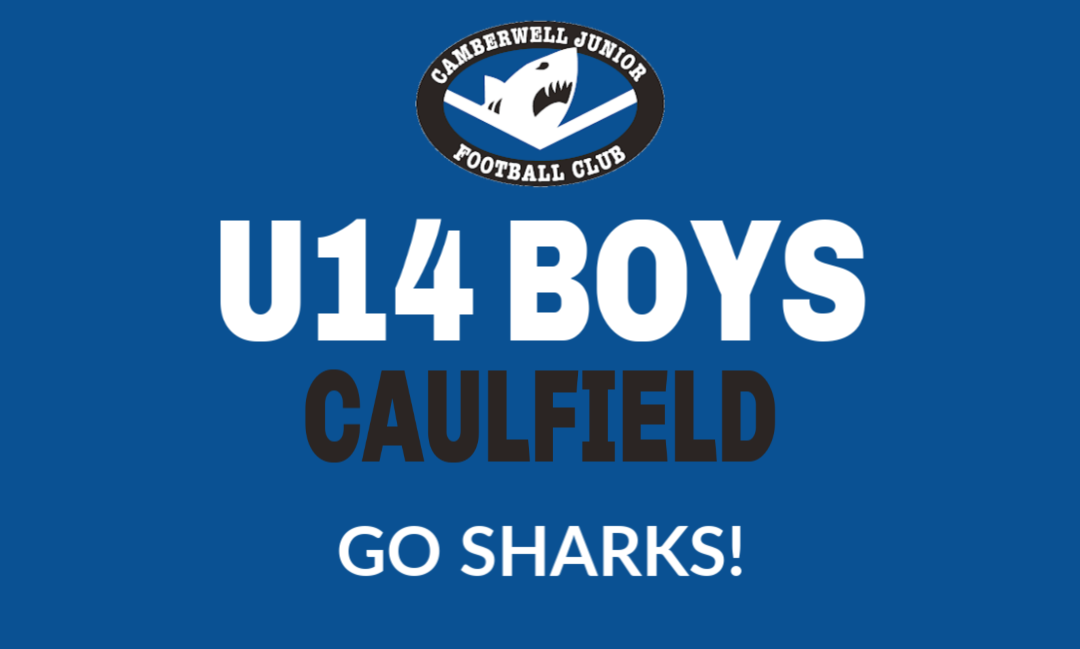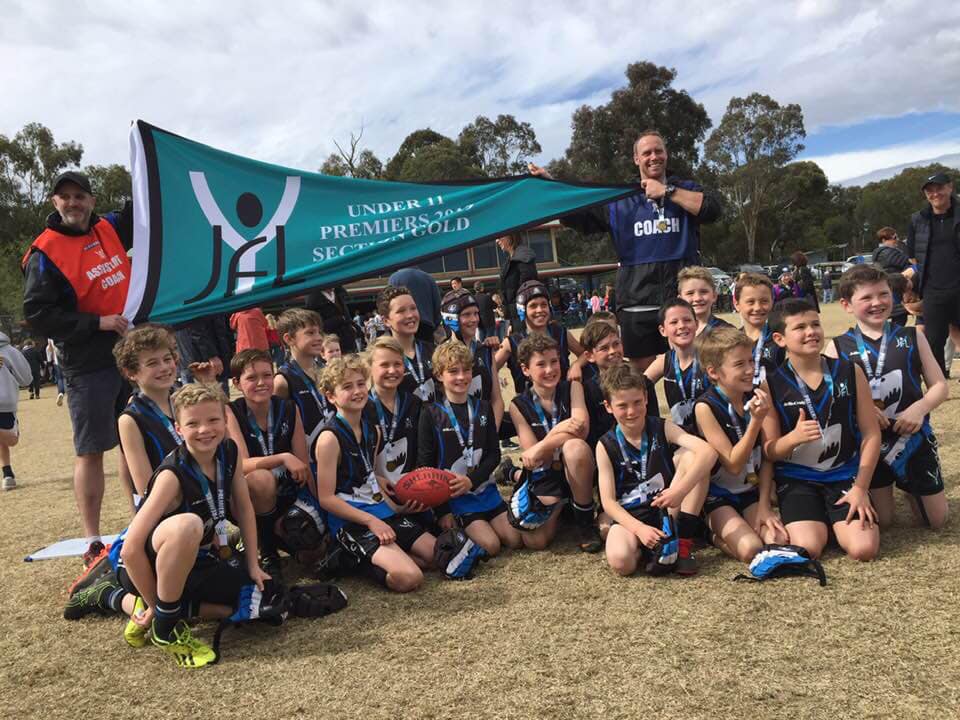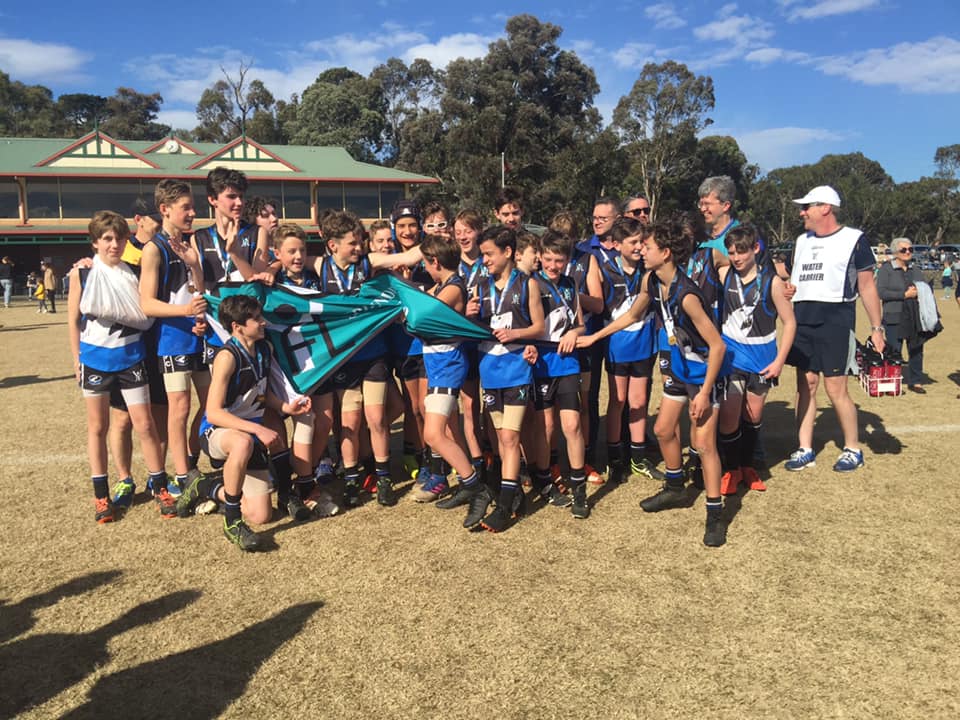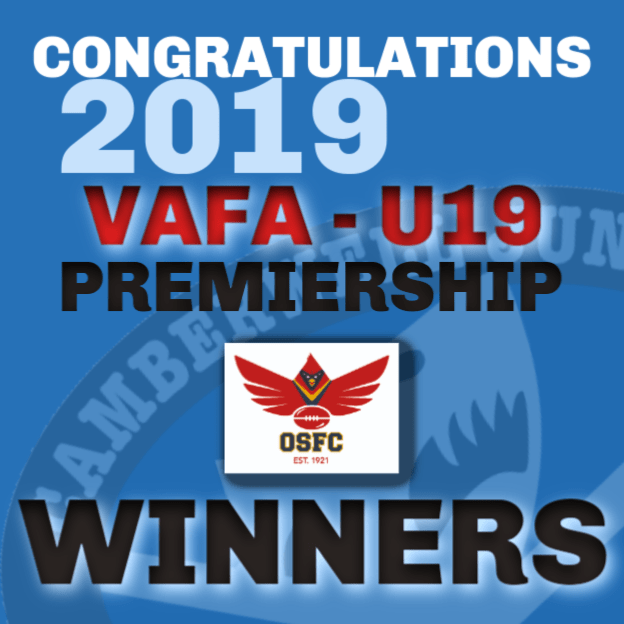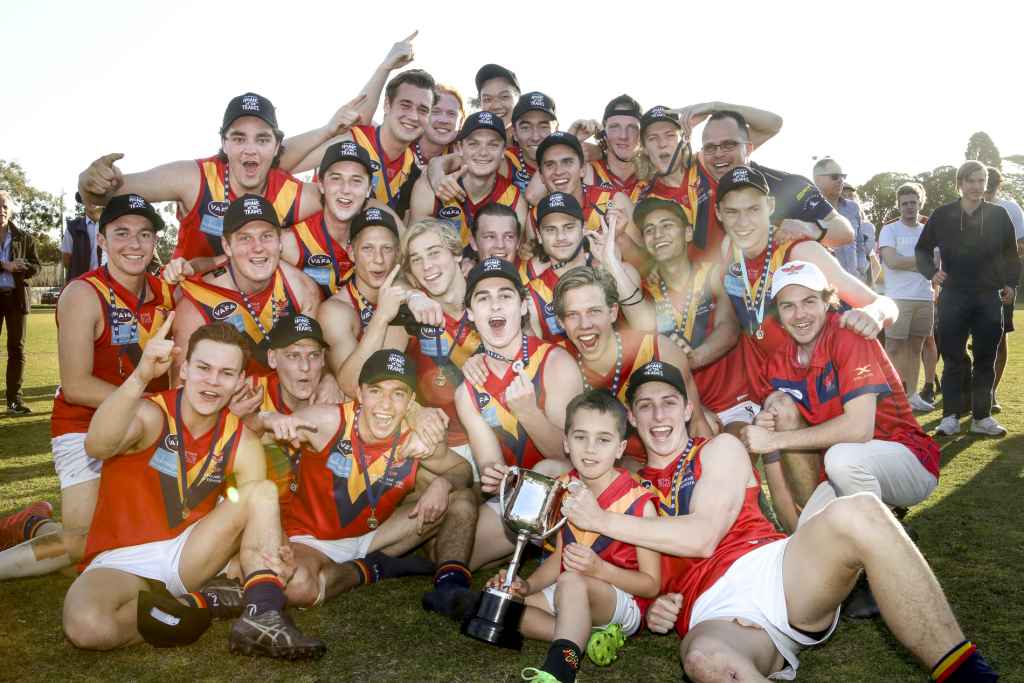 COLLABORATION OF CLUBS!
 Quote from Tim Shearer, President Old Scotch Football Club
 "This victory was an outstanding validation of our special partnership … this result simply would not have occurred without the collaboration between the club and the Camberwell Sharks and Camberwell High. I am enormously proud of the partnership and am delighted that we have provided a professional environment for Camberwell Sharks boys and girls to graduate to. Their participation makes our club a better and stronger place"
WELL DONE TO ALL THE PLAYERS!
Photo Above: 2019 VAFA U19 Premiership Team (full team)
Photo Left:  Camberwell Sharks boys who were a part of the OSFC Under 19 program this year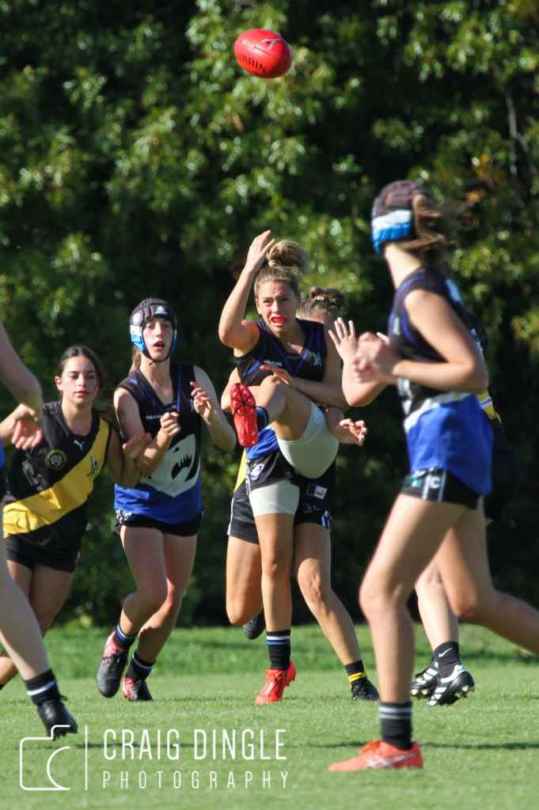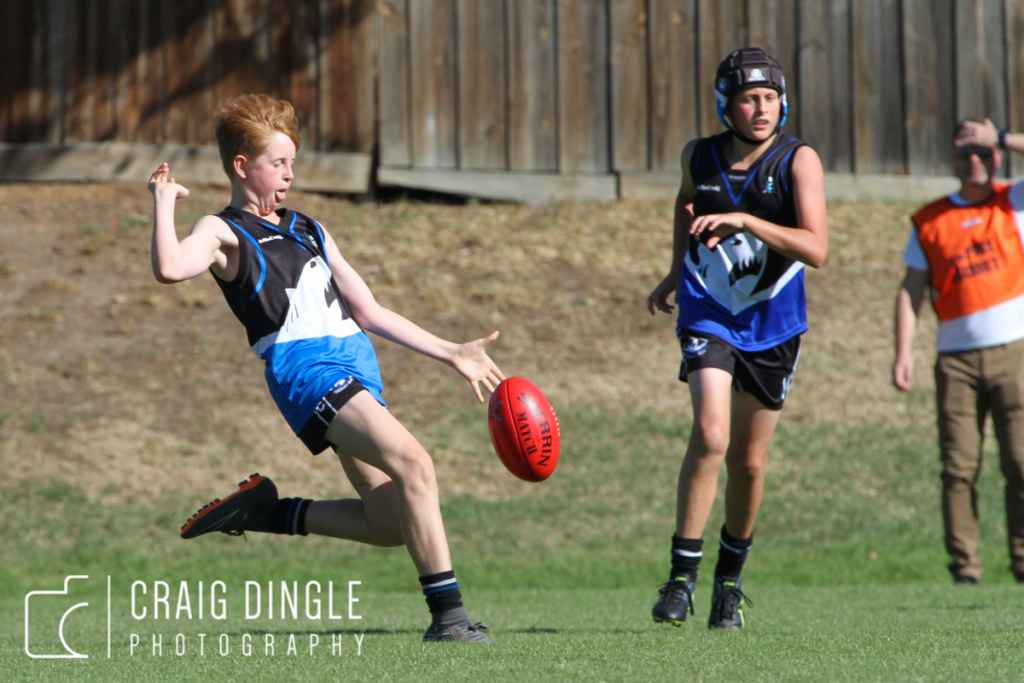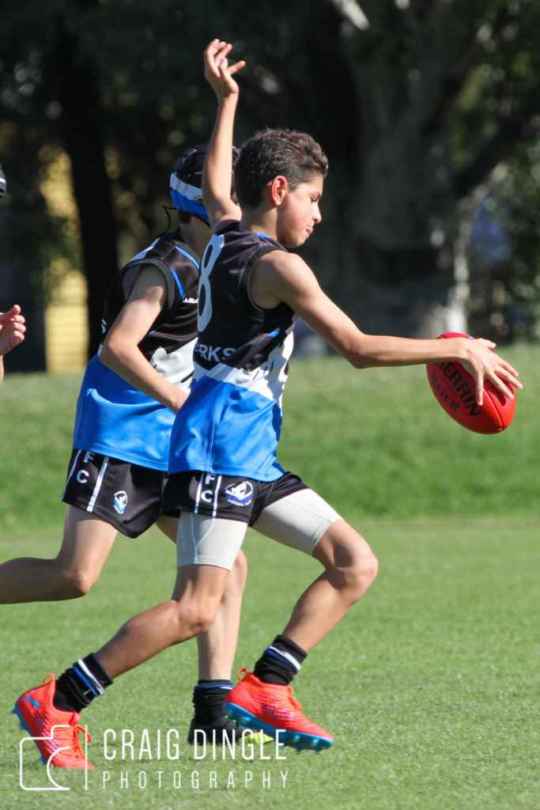 Under 11 Girls help out by filling in for one of the Under 11 boys teams.
One Club.  One Community. Go Sharks.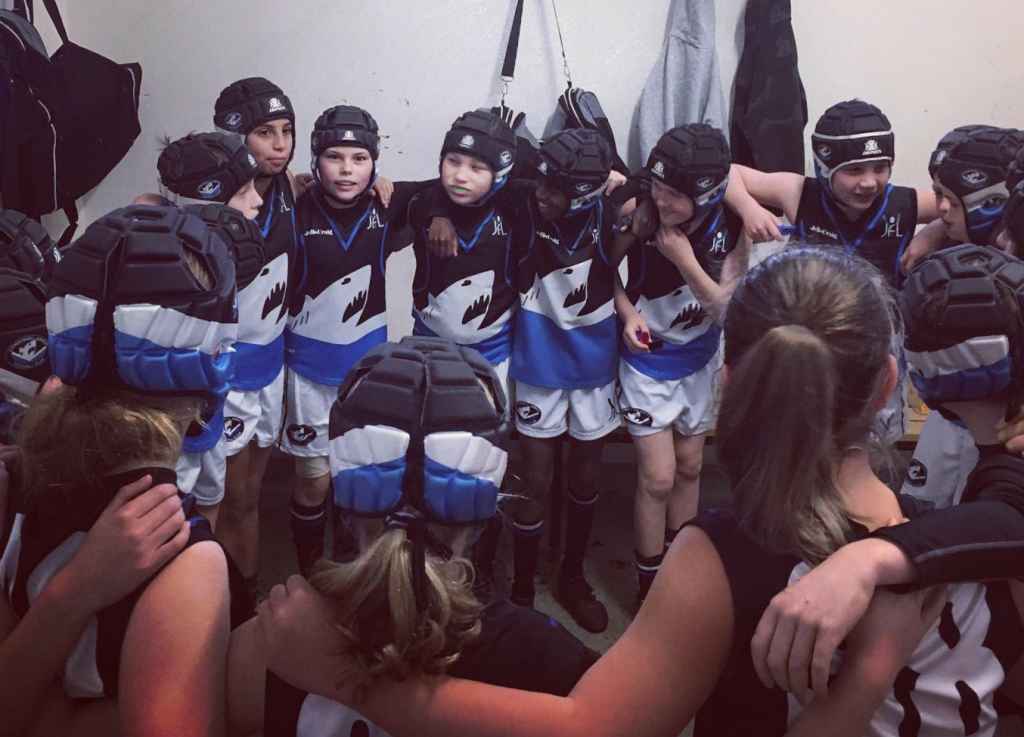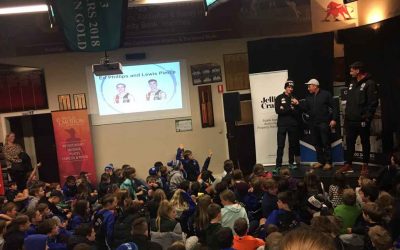 Another great night at our August Monthly Medal with St Kilda players Lewis Pierce and Ed Phillips heading up the evening with our Legend Jacko! Congratulations to all our milestone game players and our monthly medal winners! Thank you to Stratosphere our Under 12...
Camberwell Sharks
Lynden Park
Lynden St
Camberwell