REGISTRATIONS ARE OPENING SOON!
Registrations will open December 3rd at 10am for all returning players, new girls and new boys born in 2011, 2010 and 2006.
If your boy is born outside these years and would like to join the Camberwell Sharks Junior Football Club, please email Kate Hoops their name and date of birth at info@camberwellsharks.com.au.
We are pleased to announce that our Season 2019 Fees will not change – with $290 for the 1st child and 2nd and subsequent child at $260 each for the season!
Please take the time to read our Registration Policy and Team Composition Policy before registering your child.
GO SHARKS!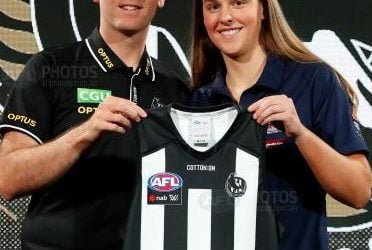 Katie Lynch - Collingwood AFLW Pick 11 It is clear over the phone just how proud Katie's mum,...
read more
Camberwell Sharks
Lynden Park
Lynden St
Camberwell