Most teams train once a week between Tuesday and Thursday at Lynden Park. Football Operations will allocate grounds and times according to the team's coach's request and availability. Exact details for your team will probably not be bedded down until some point in March.
Player Development Program – Season 2020
Season 2019 had great success with there Monday Night – Player Development Program and we will be offering the same in Season 2020.  Time and Dates will be provided in March 2020.  See below for a guide from Season 2019.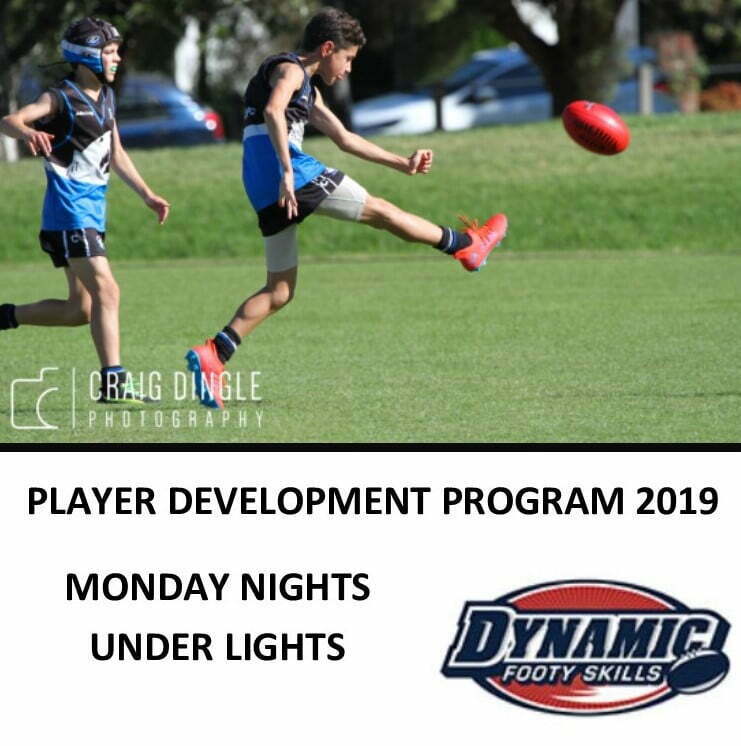 2019 Monday Night - Player Development Program
This program is available to ALL Camberwell Sharks players, all ages, boys and girls, new and old and it is FREE of charge. 
The focus of the program is based on improving players skills and confidence on an individual level.  Dynamic Football Skills have been engaged to run the event and have a great reputation in player development. 
Every Monday night under lights at Shark Park
Under 12 and below 5:30-6:30pm
Under 13 and above 6:30-7:30pm
Great way to develop skills, meet other Sharks players and have fun!